Top Mexican Recipes
The best selection of top mexican recipes for you to cook at home.
Frijoles De Olla
Written by Hannah Thorne (cibuskitchen.com)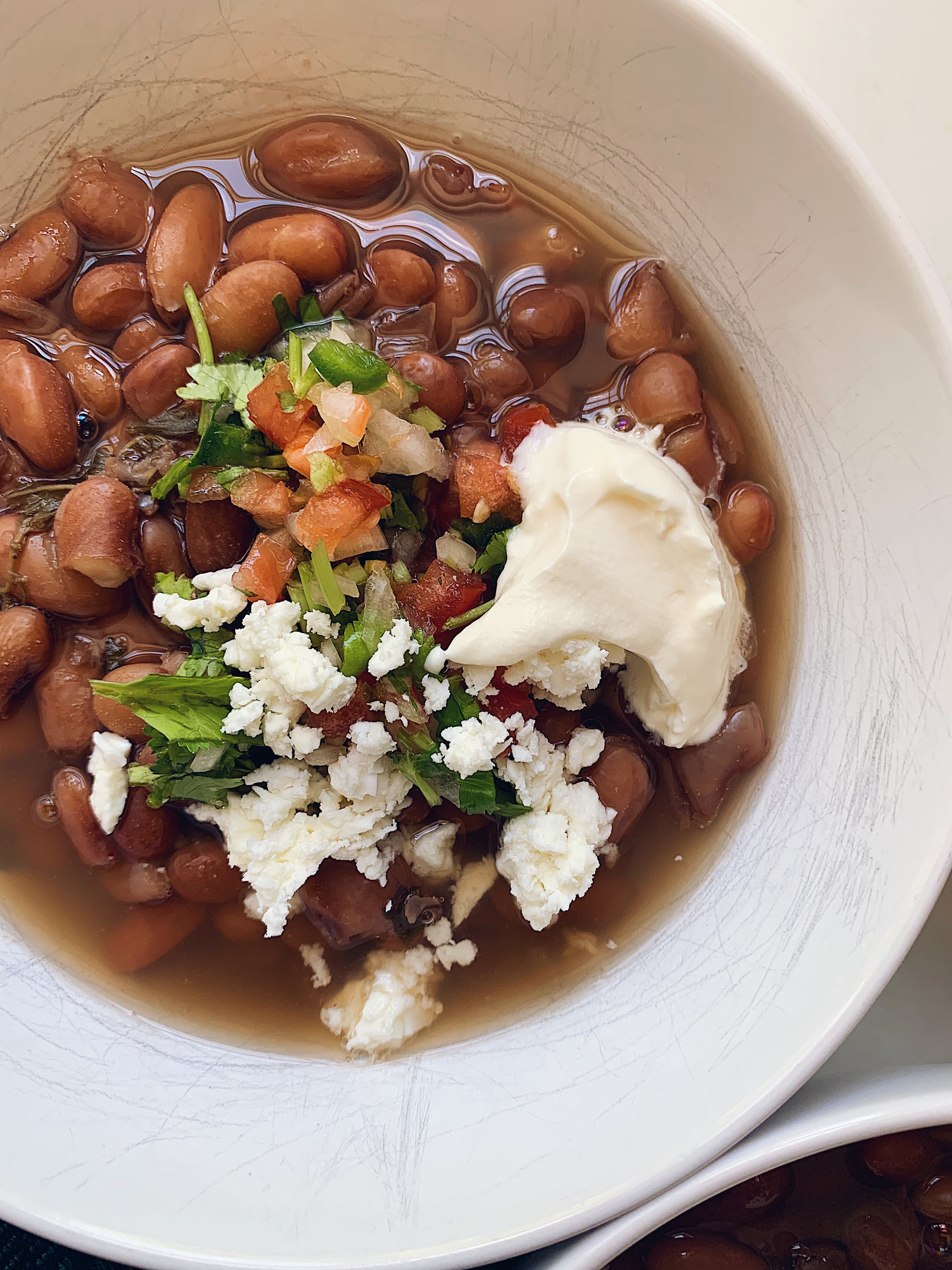 Frijoles de olla is a slowly simmered rich bean stew that is often served as a side. Pair it with dishes like huevos rancheros, chilaquiles, minute steaks or have it in taco with some guacamole, a few sliced chillies and some salty feta cheese (a nice alternative to Mexican cotija). Personally one of my faverouite things to make is molletes which is a kind of Mexican cheese on toast. Slightly mash your frijoles and load them onto a baguette slice, top with some fresh jalapeno slices and grated jack cheese then pop it under the grill for a few minutes to melt, and there you have it a simple yet delightful snack.
These frijoles will keep fresh in the refrigerator for up to three days, or alternatively keep them in the freezer for up to a month.
INGREDIENTS
1 1/2 cups pinto beans
1/2 white onion chopped
2 garlic cloves, peeled and mashed
1420g water (6 cups)
1/2 tsp salt or to taste
1/2 tbsp Mexican oregano - Terana
1/2 tbsp Mexican epazote - Terana
DIRECTIONS
When cooking dry beans, it can take up to hours to get them fully cooked, a way to make things a little easier for you is to soak your beans overnight. The evening before take your beans and put them in a bowl putting in enough water to cover them. Leave them covered with a bit of cling film or a towel until the next day.
The next day drain the water and rinse your beans, then put htme in a good sturdy pot with a lid. Add everything to the pot except the salt (that is added at the very end). Bring everything to a boil and then lower the heat to simmer and partially cover. Stir the beans occasionally so that they don't stick to the bottom of the pot and make sure there is always enough water that they are fully submerged. The beans will take about an hour to cook.
Test your beans to make sure they're cooked. They should be soft but hard enough that they retain their shape.
Once they are cooked to your liking add the salt and stir while the beans are still hot.
This recipe was written by Hannah Thorne in collaboration with Mexgrocer. Hannah is a Latin American recipe developer living in London. Check out her website CIBUS, and follow @cibuskitchen on Instagram for recipes and updates.