EASY MEXICAN RECIPES
Looking for easy quick Mexican recipes? Find exclusive Restaurant quality Mexican recipes to inspire you from MexGrocer
Courgette Flower Quesadillas
Written by Hannah Thorne (
cibuskitchen.com
)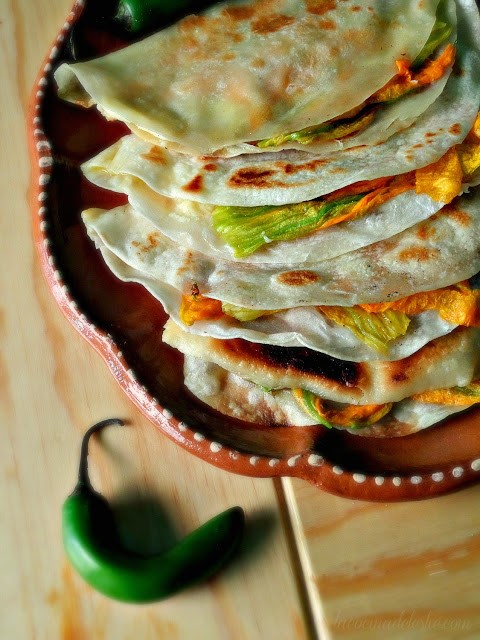 Courgette season has started and these veegies are growing in allotments acroess the UK. Although you may be patiently waiting for this summer squash's fruit to grow, there are so many ways you can prepare and enjoy the delicate yellow flowers that precede it.
If you happen to have access to fresh courgette flowers, this recipe is a perfect way to bring out the delicate rich flavours of these blooms. If you can't find fresh ones, Mexgrocer has some great preserved options.
INGREDIENTS
200g mature cheddar cheese or vegan alternative
1/2 of a chopped red onion
1/2 teaspoon of oregano - Terana
salt & pepper to taste
DIRECTIONS
In a hot pan drizzle some oil and sautee the chopped onions until fragrant. Add your courgette flowers and cook for roughly 4 minutes until your onions are fully cooked.
Add the oregano, season with salt and pepper to taste.
Cut the cheese in slices that will fit in the tortillas.
Heat a nonstick pan and warm your tortillas about 20 seconds each side. Stuff your tortillas with a tablespoon of courgette flowers and some cheese.
Fold the tortillas and turn until the cheese is fully melted.
Enjoy your courgette flower quesadills with your favourite spicy salsa.
This recipe was written by Hannah Thorne in collaboration with Mexgrocer. Hannah is a Latin American recipe developer living in London. Check out her website CIBUS and follow @cibuskitchen on Instagram for recipes and updates.